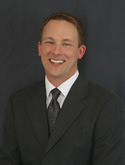 Matthew H. Reider, M.S., has been active with Campion Services for over ten years in both recruiting and consulting.
Mr. Reider has graduate training in Industrial and Organizational Psychology with research focused on individual and team selection, motivation and incentive systems, feedback, and surveys. He also has extensive training in statistics and measurement. Although Mr. Reider has completed his doctoral coursework in the field, he has left academia to focus on consulting full time after receiving his Masters. Still, he integrates current research into his consulting to ensure the most thorough and legally defensible personnel and human resources systems are created.
Campion Services, Inc. also draws upon the resources of several specialized consultants in addition to other Industrial-Organizational psychologists for projects on an as-needed basis. These individuals have experience and advanced degrees in Industrial-Organizational Psychology and related fields.
Please
contact us
for more information on how Campion Consulting Services can enhance your organizational capabilities.