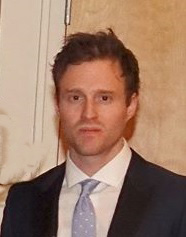 Michael C. Campion is an Assistant Professor in the Vackar College of Business and Entrepreneurship at The University of Texas Rio Grande Valley.
Previous professional work experience includes almost a decade of work as a recruiter for Campion Recruiting Services. Currently, Michael also works as a consultant for Campion Services, Inc., where he has accumulated experience working on dozens of projects for private and public sector organizations on many human resources topics. At present, he is also a co-owner of, and serves on the board of advisors for, Scoutr, LLC.
He received his B.S. in Management from Purdue University in 2009 and his PhD in Organizational Behavior and Human Resources from The University of South Carolina in 2017. He has published numerous articles in scientific and professional journals and has almost 20 presentations at professional meetings on topics related to recruitment, personnel selection, Big Data and the use of text analytics in staffing contexts, succession management, and strategic HRM.
Michael engages in professional service as well. He currently serves as an Ad Hoc Reviewer for the Journal of Applied Psychology, Organizational Research Methods, Human Performance, and the European Journal of Work and Organizational Psychology. He has given several invited presentations on topics related to his research (e.g., www.siop.org/Podcasts). He also provides tutoring for the GMAT/GRE and for undergraduate students on courses related to advanced mathematics.
Links
Please
contact us
for more information on how Campion Consulting Services can enhance your organizational capabilities.